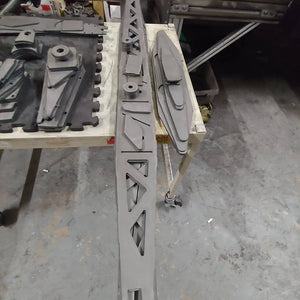 Looking for a DIY deal?  Look no further!  We offer raw DIY kits straight off the table - You will have to prep and ream holes to size.  
This package comes with all hardware!
What's included:
50" trailing arms
Trailing Arm Axle Tabs
Trailing Arm Frame Mount Brackets
Inner Frame Adjustable Upper 4 Link Brackets
9" Upper Housing Bracket or upper axle truss.
Hardware included:
2 - Uniball 1"
2 - Uniball cup 1"
2 - Snap Rings
2 - Threaded Bungs
2 -  1.25" Right Hand Rod Ends
8 - Misalignment Spacers 
If you are looking for a DIY kit without hardware, you can check it out HERE